About Jessica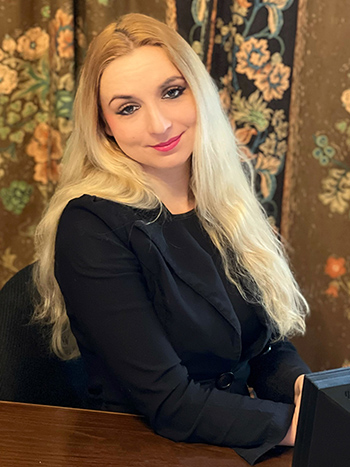 Jessica joined Empire Financial Architects in 2021 as a Service Assistant and quickly became Licensed. She serves as the friendly voice on the other side of the phone to assist you with your service and scheduling needs.
Born in Colorado Springs during her father's 26-year service in the Air Force, Jessica's family moved back to Jacksonville, Arkansas. She graduated Jacksonville High School and spent the next few years back and forth between Arkansas and Texas, working in hospitality at a popular hotel chain and doing representative work for attorney's offices.
She and her Army husband, Dylan, have now planted roots in Jacksonville, purchasing a farmhouse in the countryside and spending their weekends rebuilding classic cars.
When asked about her job, Jessica beams with enthusiasm of being a pivotal part of a growing women owned and operated financial firm. She truly enjoys her daily tasks and the fulfillment she receives from assisting the clients and her Agents, Wendy and Lesley, with service issues and following the proper procedures of documentation that are so vital to operation.